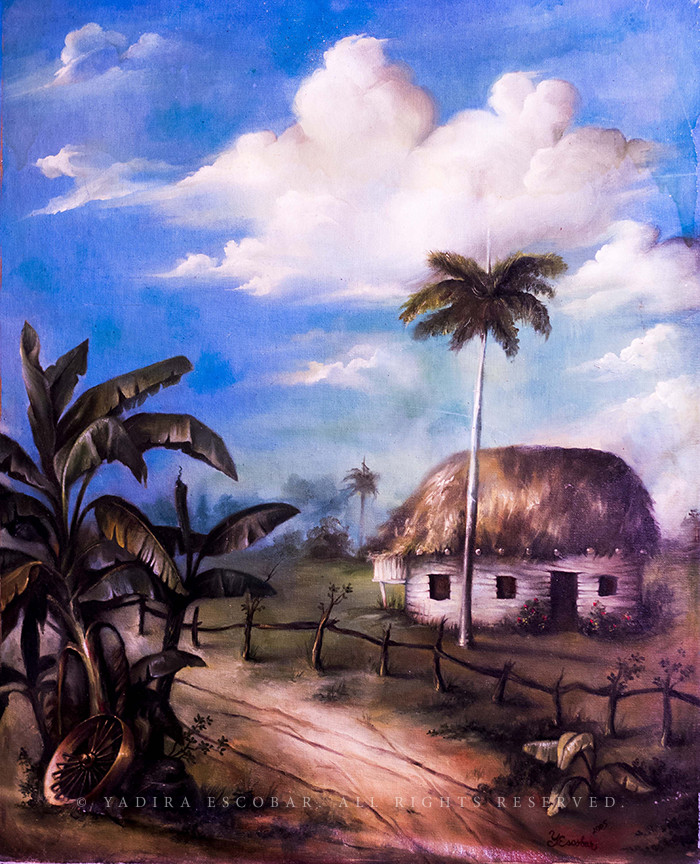 The banana trees were flourishing in our Florida backyard and I HAD to paint them, no matter how hard painting en plein air turned out to be.
Once again, there was no prior composition. It was about enjoying what the painting demanded. If we were tropical with platanos, why not go all out and paint my very first traditional "Cuban landscape"?
Every Cuban landscape needs a palma real palm tree (preferably more, dispersed as they grow in the wild) with the mandatory bohio behind in. Native islanders centuries ago built their homes from the trunk of palm trees and used the leaves for the roof.
Nowadays, many rural families still live in them as they are economical and practical for keeping cool year-round, since most farmers are too poor for air conditioning.